Position Available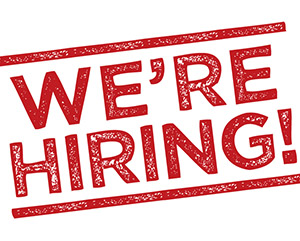 NSL
Open Position
Postdoc position available
Postdoctoral Research Associate in Computer Networks, Wireless Networking, Cyber-Physical Systems and Intelligent Transportation Systems
Organization/Institution: University of Central Florida
Department: Electrical and Computer Engineering
Posted: Dec 12, 2017 – position open immediately
The Networked Systems Lab at UCF expects to hire a Postdoctoral Researcher inSpring 2018 (preferred start date before February 2018). The research areas will include wireless communication, networked systems, computer networks, traffic simulation, and intelligent transportation systems. The position is within the Networked Systems lab at UCF. The qualified candidate will be responsible for simulation tool development, algorithm development, data analysis, and publication. The position will provide the opportunity to perform cutting-edge research in close collaboration with automotive industry. The qualified candidate will be responsible for managing regular interaction with industry sponsors. More information on the group's activities may be found at http://www.eecs.ucf.edu/NSL/ .
Qualifications:
• A Ph.D. in electrical/computer engineering, computer science, or a related field.
• Qualified candidates should have strong programming skills, in particular with experience using C++, and MATLAB.
• Prior research experience in analysis of wireless networks is highly desired.
Application Instructions
For further consideration please email a CV to Dr. Yaser Fallah, at  yaser.fallah@ucf.edu