IEEE 802.11p (DSRC) Scalability Studies (Funded by CAMP and USDoT)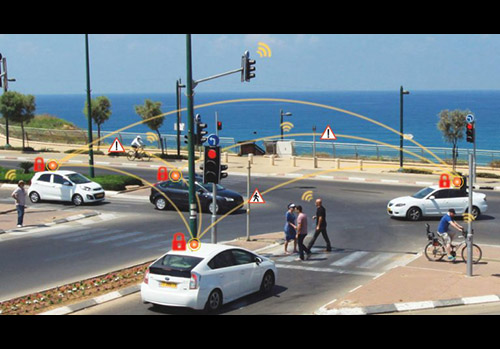 Vehicle-to-Vehicle Communications Research (V2V-CR) Project
Crash Avoidance Metrics Partners LLC (CAMP LLC) Vehicle Safety Communications 6 (VSC6) Consortium is an initiative by The United States Department of Transportation (U.S.DOT) partnering with Ford Motor Company, General Motors LLC., Honda R&D Americas, Inc., Hyundai-Kia America Technical Center, Inc., Nissan Technical Center North America, and Volkswagen Group of America.
The research goal is to verify the performance of connected cooperative vehicular safety system using Dedicated Short Range Communications (DSRC) communication over 5.9GHz dedicated wireless channel under both highly congested and uncongested traffic condition.
As a part of this project, UCF research team is currently working on the development of a DSRC V2V safety communication simulator. The research work includes, 
· Collection and analysis of DSRC communication data from filed tests using on-road vehicles.
· Developing a wireless communication simulator in order to simulate the communication system behavior in different congestion scales.
· Identifying the performance of different congestion control algorithms in scalable environment.
Research Team