Zakhia (Zak) Abichar
Lecturer
Department of Electrical Engineering and Computer Science
University of Central Florida
Orlando, FL 32816
Office: Harris Engineering Center (HEC) 340
Tel: (407) 823-5913
Email: zakhia17 (at) eecs.ucf.edu
---
I am a lecturer in the Department of Electrical Engineering and Computer Science in the University of Central Florida, in Orlando, Fla. I received the B.S. and Ph.D. degrees in Computer Engineering from Iowa State University.
My teaching interest is in digital design, computer organization and architecture, embedded systems, programming and computer networks. I was the instructor of classes in most of these topics at UCF. My research interest is in wireless networks and mobile computing. My experience is in the topics of Wireless Local Area Networks (WLANs - IEEE 802.11) and wireless broadband networks (WiMAX - IEEE 802.16 standard). My research interest includes applications of such technologies and how the end user is benefited by these technologies. My experience in the industry includes an internship at Intel Corporation in the Modular Communications Platform Division (MCPD). In that role, I worked on a base band module that implements the physical and MAC layers of the WiMAX network.
My professional service includes reviewing research papers for multiple technical magazines, conferences and journals. I have also volunteered at conferences and had the chance to design the album art and electronic catalog CD for the 2008 IEEE International Conference on Electro/Information Technology (EIT'2008), which was held at Iowa State in Ames, Iowa.
---
Teaching - Research - Publications - Selected Talks -
---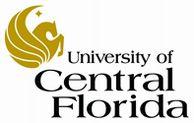 Summer 2013 Classes:
EEL 3801C: Computer Organization (on Webcourses2@UCF)
EEL 4768C: Computer Architecture (on Webcourses2@UCF)